Available for purchase
Staindl Wines Riesling 2021

Bright and clear, this bottle evokes lime zest and feijoas on the nose. Enticing fresh citrus fruit and a lovely clean sweep on the palate...

Staindl Wines Gewürztraminer 2021

Due to incredibly limited stock and high demand, we ask that you only order 1-2 bottles at a time. With opening aromas of musk and...

Staindl Wines Pinot Noir 2018

This wine is long, supple and shows great persistence. The elongated period of its season has perfected what we're looking for. It helped grapes build flavour rather...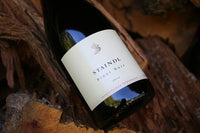 Every bottle tells a story of the land
Staindl Wines makes biodynamic wines which reflect our Red Hill site on the Mornington Peninsula. 
Biodynamic certification of our vineyard requires strict compliance, but we believe healthier soil makes better wine for drinking.
On every living part of the property, we proudly adhere to organic and biodynamic practices. When managing the vines, we opt for the kindest and most sustainable solutions possible.
After nature has shaped our grapes, we work hard to ensure you taste the character in the bottle.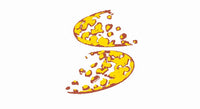 Our Logo
Depicted as a stylised 'S' the character of our logo, much like our wine, is defined by the red-iron buckshot gravel running through our Red Hill South vineyard. 
The chosen colours are representative of the varietals we grow. Deep red for Pinot Noir, golden yellow for our Chardonnay and, for those of you familiar with our bottles, the green accent running along the base of the label represents our Riesling.